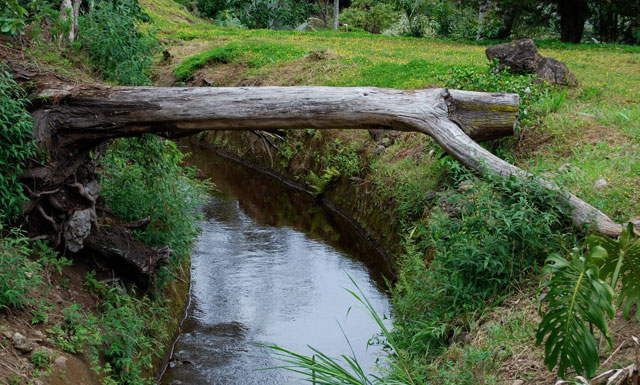 Visiting The Hi'ilani EcoHouse
Tweet
Visitors, especially educational groups, are welcome by appointment at The Hiʻilani EcoHouse. Visits can be scheduled with Dave Pettus, Ph.D., Director of The Hi'ilani Idea Laboratory.
Hiʻilani is located in a secluded remote area and is not visible from the road. It is an active home and a working farm, so visitors without advance arrangements cannot be accommodated. When scheduled for a visit, please respect the land, the residents, and the neighbors, and please drive slowly.
Excellent lodging choices are available for visitors:
Waipio Wayside Inn offers a hearty breakfast and the charm of a former sugar plantation manager's house, five minutes from the site. Call Jackie Horne at (808) 775-0275 or to request the reduced Hiʻilani Ecohouse visitors rate.