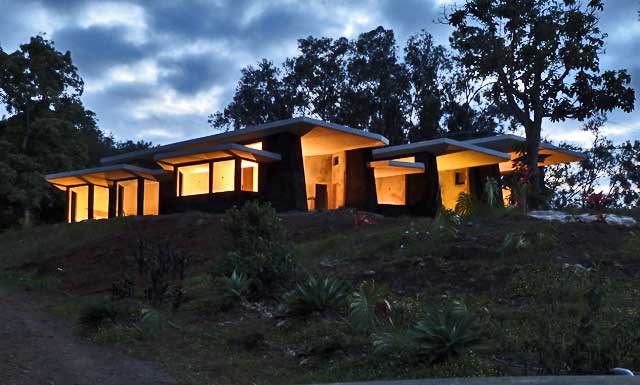 Hi'ilani's "Central Nervous System" consists of digital communications, audio and video distribution networks, climate control and interactive computer systems. These are all powered by a compact 24 volt DC solar array, eliminating the need for energy-gobbling transformers. 
All appliances requiring 120 volt AC power and the energy-efficient LED lighting are powered by a system that is supplied by a large rooftop photovoltaic array. With ample wind available, a windmill can also feed into the system.

A 'Direct Solar System' handles outside lighting on the large property, and the pumps that move and pressurize the required water supply. These units have independent solar panels and are integrally designed within the landscape.

The house's design will enable it to operate initially on a net-zero metering basis via connection to the power company, and later progress to full autonomy with no connection to the grid.